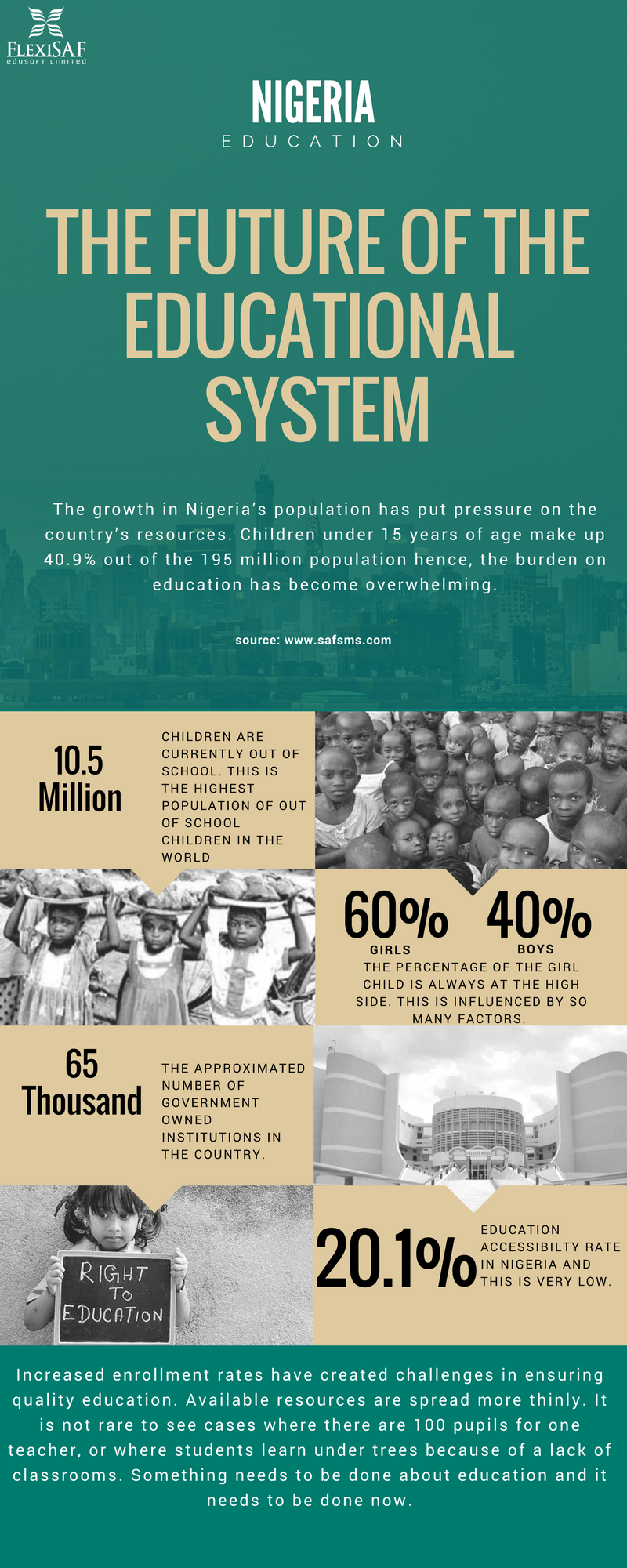 With Nigeria's foreign reserve being the highest in recent years, how do we process the fact that the most populous black nation has the highest number of out-of-school children in the world?
Based on a recent situation report provided by UNICEF on the quality of basic education in Nigeria, it is obvious that education at the primary level needs some urgent attention by well-meaning Nigerians, private and public sectors.
'Nigeria's population growth has put pressure on the country's resources, public services and infrastructure. With children under 15 years of age accounting for 45 per cent of the 171 million population, the burden on education has become overwhelming.' -UNICEF
The responsibility of returning these 10.5 million (most of which are girls) Nigerian children to school, and see them through their primary school education, cannot be left to the government alone.
It is on the citizens, civil right groups, religious bodies and concern corporate bodies to raise our voices individually and collectively for basic education in Nigeria to get the deserved attention.
Nigerian children deserve the best education anyone can get on the surface of the earth.
It does not matter whether a boy or girl child, it does not matter whether in the South or in the North. Nigerian children need to be duly educated!
For UNICEF, they have focused on strengthening education systems, improved and equitable access to quality basic education and improved quality of teaching and learning outcome through their various programs across the country.
However, it is everyone's duty as Nigerians to ensure that the current generation does not hand over to uneducated successor. Lend a hand to achieving this great dream of educating every Nigerian child today. Would you?
Infographics by SAFSMS
SAFSMS is a complete school management software that supports educationists from playgroup to post primary schools.
Our school management system is your dream school administrative system that comes with end-to-end solutions including attendance recording, accounting and many more. It is currently in use in schools in about thirty states in Nigeria.
Embed this Infographics on Your Site: Copy and Paste the Code Below
Nigeria Has Highest Number of Out-of School Children in the World – An infographic found in Artistic Infographics